About Us
The Orthopedic Institute of North Texas (OINT) is a full-service orthopedic surgery practice with offices in Frisco and Farmers Branch, Texas. We provide a full-service line for your orthopedic needs. Our aim is to get you back on your feet and keep you moving.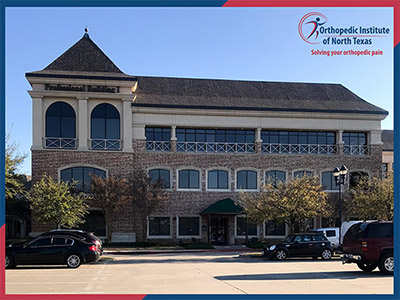 At The Orthopedic Institute of North Texas (OINT), our staff will welcome you in our spacious waiting room. From the time you arrive, they will make sure your check-in and check-out experience is fast and seamless. They are dedicated to providing friendly patient-centered service ensuring your experience is second to none.
The doctors at The Orthopedic Institute of North Texas (OINT) provide patients with innovative, world class care dedicated to putting the patient forward in a compassionate and respectful manner. No matter what condition you have, you can be confident that you will be evaluated, and a treatment plan will be custom tailored to your needs.
Our Mission
What we are doing
We strive to provide world class care in the communities we serve. Our philosophy of treatment is to deliver the newest, most innovative ways to keep you on your feet and moving.
Our Vision
Where we are going
We are decided to become the leader in operative and non-operative orthopedic care in North Texas, offering our patients a trustworthy, compassionate and innovative care.
Our Values
How we do it
Service
Philanthropy
Education