Justin M. Kane, M.D.
Board Certified Foot & Ankle
Orthopedic Surgeon



Justin Michael Kane, MD completed his undergraduate degree at the highly regarded engineering college Rensselaer Polytechnic Institute in Troy, New York. He went on to receive his medical degree from Thomas Jefferson University in Philadelphia, Pennsylvania in order to work alongside some of the most influential orthopedic surgeons in the country. He completed an internship at Temple University Hospital, Philadelphia, Pennsylvania. After his internship, he returned to Thomas Jefferson University Hospital to complete his orthopedic surgery residency with the world class Surgeons at the most highly sought-after program with The Rothman Institute. Dr. Kane then completed a fellowship in foot and ankle surgery at one of the most prestigious fellowships at Baylor University Medical Center at Dallas.
Before establishing Orthopedic Institute of North Texas (OINT), Dr. Kane worked at Baylor University Medical Center as an orthopedic surgeon as well as the director of research in Human Motion and Performance Center located on Baylor's Dallas campus. Dr. Kane has authored over 100 publications, book chapters, articles, and research presentations presented internationally. He continues to mentor students and young physicians as they prepare for their career in orthopedic surgery. He continues to perform clinical research and serves as a reviewer for numerous peer reviewed orthopedic journals.
Dr. Kane specializes in foot and ankle problems ranging from bunions and hammertoes to complex reconstructive procedures and limb salvage surgeries. He sees patients from all over the world at the locations in Frisco and Flower Mound, Texas.
When Dr. Kane is not working at the Orthopedic Institute of North Texas (OINT), he actively travels the world participating in a number of medical mission trips helping patients with complex limb deformities.  He continues to participate in the American Orthopedic Foot and Ankle Society's (AOFAS) Vietnam Outreach Program with Mobility Outreach International (MOI) traveling the country working alongside his Vietnamese colleagues teaching the newest treatments to residents and surgeons.  He also participates in medical missions in the Dominican Republic with Community Empowerment through Rush University.  Dr. Kane enjoys cycling, golfing, cooking international cuisine, and is a passionate animal rights advocate helping with animal rescue.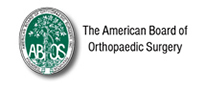 My husband has had two surgeries with Dr Kane. First a total foot and then a year later an ankle replacement on the same foot! Dr Kane is an extremely smart, knowledgeable, experienced surgeon! My husband has had a Great recovery and now, after several years of pain, is completely pain free with full range of motion when walking . Dr Kane is not only dedicated to his patients in this area , but also does overseas missionary work blessings others in need! We are so thankful that we were referred to Dr Kane , from one of his former patients , who also has had great successful ankle replacement. We are thankful for and love Dr Kane! 10 Stars- PatientSource:

Justin Kane is awesome. He is knowledgeable about his field, a people person and makes you feel confident in the process. He performed my fully torn Achilles surgery. I am currently in recovery but every visit with him and the team has been great. Highly recommend surgeon.- PatientSource:

Words cannot express my gratitude for Dr. Kane and what he has done for my father. He diagnosed my father's foot condition when many physicians overlooked it. He also salvaged his foot when another doctor was quickly ready to amputate. Dr. Kane truly is a master of his craft and cares for his patients. Thank you for saving my father's foot Dr. Kane, and advocating for his quality of living!- PatientSource:

I was referred to Dr. Kane from my Internal Medicine doctor. I told my doctor about my foot pain and he strongly recommended I find out the cause. I saw Dr. Kane and within 5 minutes he diagnosed my foot problem. The explained to me what was wrong and what needed to be done to fix my problem...- PatientSource:

I was referred to Dr. Kane after several unsuccessful surgeries failed to resolve recurring infection at achilles surgery wound in my left leg. Dr. Kane's expertise stopped the infection and saved my leg. My only regret is that I didn't discover him when I initially injured my achilles.- PatientSource:

I 'm so thankful to Dr.Kane for saving me from disability. I had severe arthritis in my ankle, I had so much pain, every step felt like stepping on the knife . He performed fusion of talus and tibia. It was hard couple of months, but I'm back to work fulltime, walking without pain! I'm very happy with results. Dr.Kane is the great doctor! I'm always will thankful to you- PatientSource:

Dr. Kane fused my left ankle and replaced my right one after decades of gradual physical decline. I finally have my balance without pain and everything went exactly as he predicted. Very blessed to have met him.- PatientSource:

Dr Kane and his staff are very friendly and helpful. He explains things so that non-medical individuals have a comprehensive understanding of the condition and procedures to fix the condition.- PatientSource:

Dr. Justin Kane is an amazing doctor! He took my case on from another orthopedic surgeon whom for all practicality, botched the surgery he performed on my broken ankle. There was a real concern I might loose my foot, due to an infection I had in the bone....- PatientSource:

Dr. Kane happened to be in the hospital when I broke my leg. It was a very bad break. He was wonderful and so kind. Most doctors would have performed the surgery and that would be the extent of the relationship but he goes above and beyond giving you his cell phone number and answering any questions when you call.- PatientSource:

Dr Kane and his staff are the real deal. Dr Kane will take his time and make sure that your problems are handled correctly and with the best possible outcome. I have been very impressed with his office and how attentive and caring they are. You will not find a better doctor to handle your needs.- PatientSource:

Working with Dr. Kane and the team at OINT has been ahhhhhmazing! I broke my foot (Lisfranc) in April, after two surgeries and tons of support from my OINT family and my own family, I am well on the way to a full recovery. Highly recommended!!- PatientSource:

Dr. Kane is absolutely wonderful personally and professional. He operated on both of my feet. One had to be reconstructed due to another surgeon botching the job. My feet are beautiful now and my thanks to Dr. Kane and his staff (who are also very professional).- PatientSource:

Dr. Justin Kane performed surgery for me on my R and L foot correcting Hammer toes six months ago and I could not be more pleased. His bedside manner is exceptional, he even provided his business card with his personal cell number listed post surgery "just in case".- PatientSource:

Dr. Kane did my foot and ankle surgery, he is very knowledgeable and everything turned out great!! He explained everything to me step by step and made me feel at ease about the entire thing. Highly recommend!- PatientSource:

I work in the Orthopedic field. I can truly say that Dr. Kane is one of the best! He is obsessive about the success and care of his patients! His staff is attentive, genuine and helpful. - PatientSource:

Dr. Justin Kane is INCREDIBLE! He is personable, knowledgeable, and realistic! His staff is sweet and encouraging. The culture they have breaks all stereotypes of going to dr appts. - PatientSource: